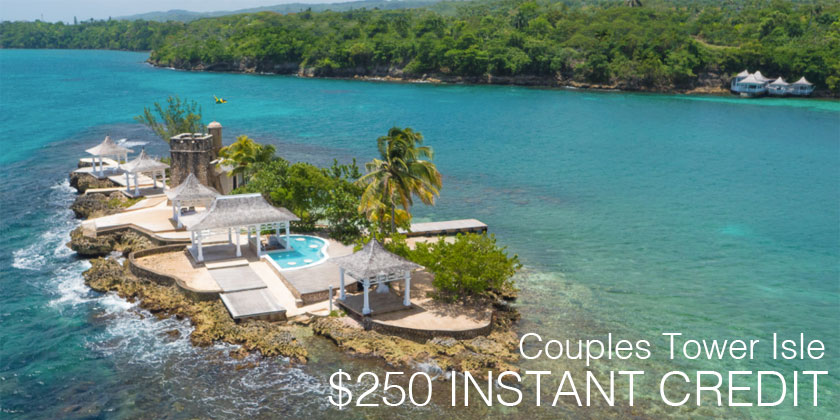 Plan an enchanting escape together at Couples Tower Isle and enjoy a $250 instant credit to get you going on your way towards total vacation bliss. Get ready to make new memories to last a lifetime.
LOCK IN THIS OFFER BY DECEMBER 31, 2016!
Private Island for Au Naturel Sunbathing
Just 100 yards off shore, our private island features one of the best au naturel beaches around, discreetly tucked a short but secluded distance from the main beach. Features include an au naturel pool bar, restrooms and lunch buffet.