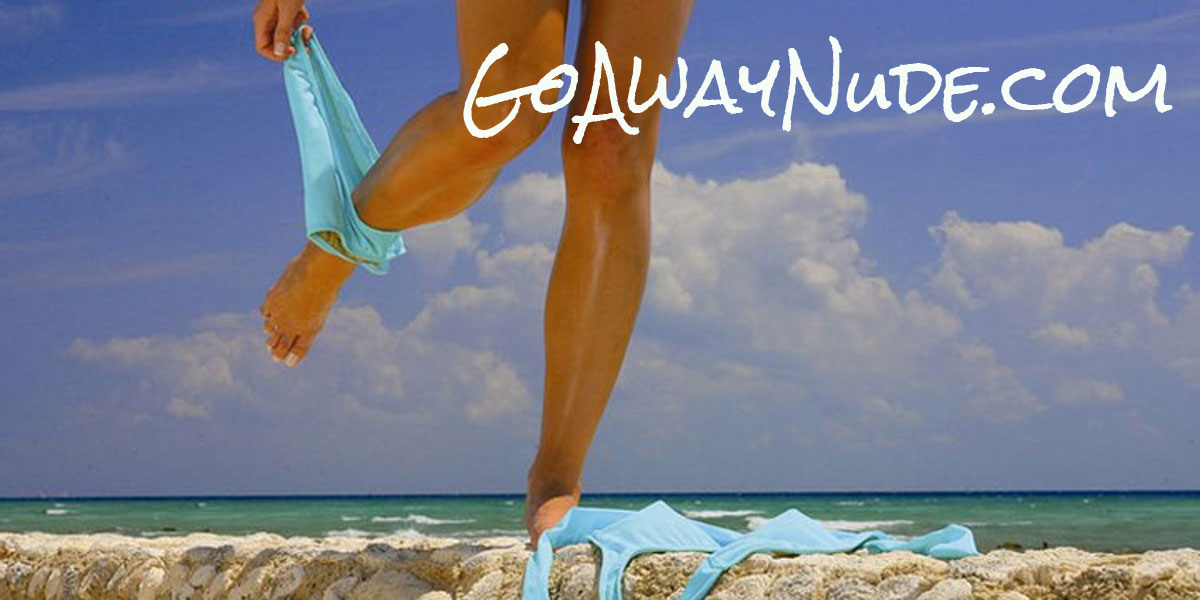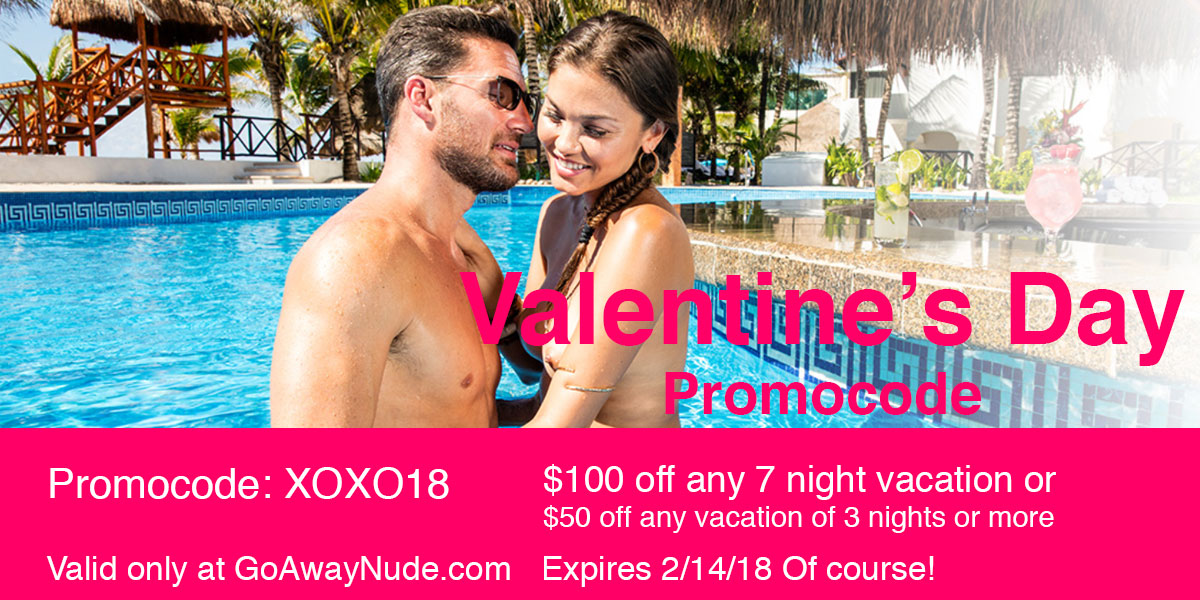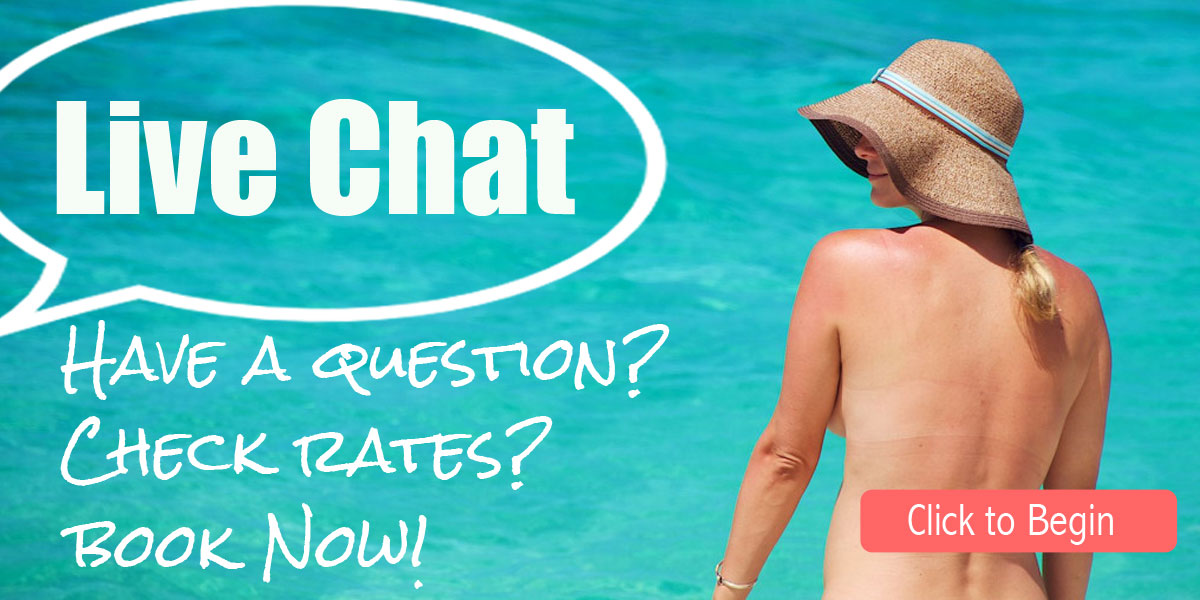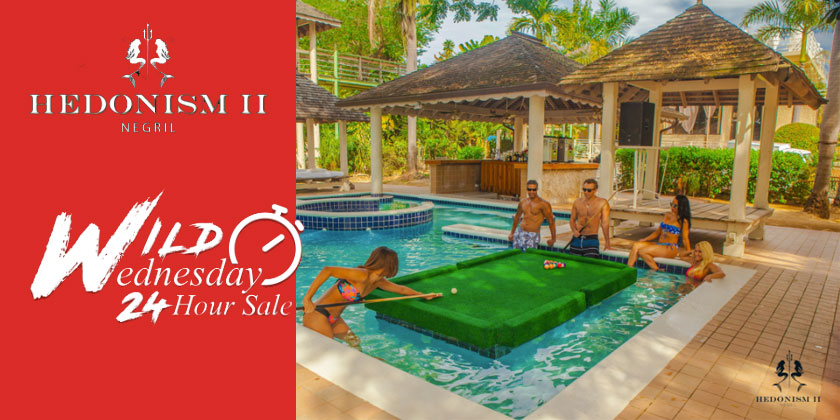 We are so happy you found us! With over 20 years of experience, we have the expertise to make sure your next clothing optional vacation is exactly what you are looking for. There are many options when it comes to clothing optional travel, from topless optional resorts to nude resorts with lifestyle events, and everything in-between. The best thing is our services are free to you! We will help make sure you find what you are looking for in a clothing optional vacation. We search all resources to find you the lowest price possible. We have personal contacts at the resorts, and they love to ensure GoAwayNude clients enjoy their vacations! So you can just…Relax, let it all go…including your clothes.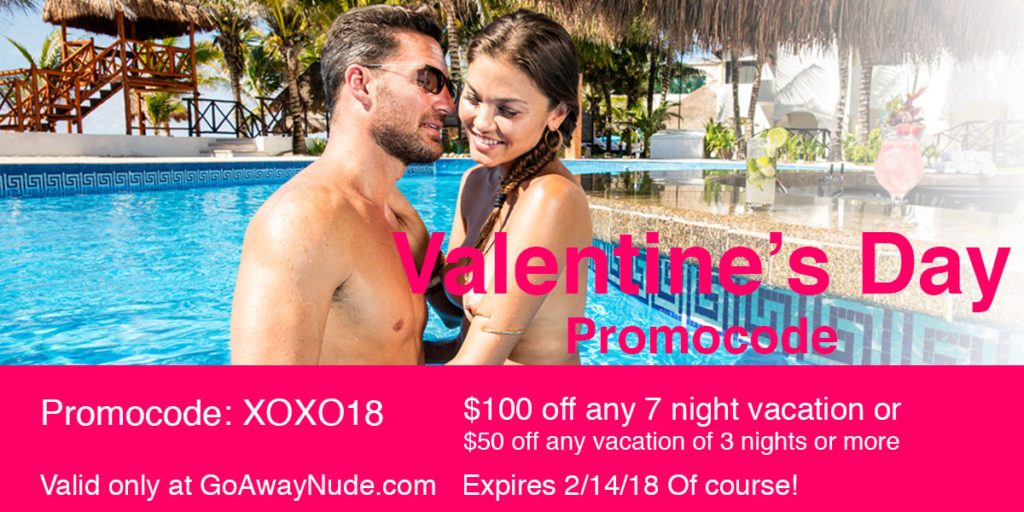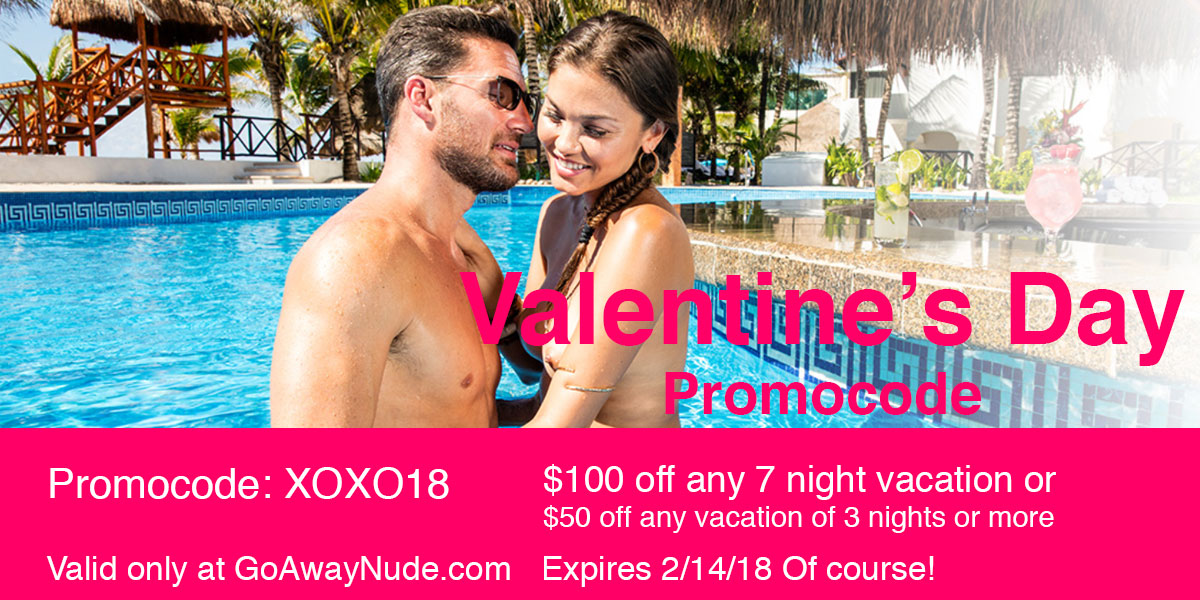 Simply mention the promocode when you email us , request a quote or via Live Chat below. This promocode is only valid at GoAwayNude.com. If you book on your own through our site, just contact us to have us apply the promocode after you have made the booking.
Feel free to email us with any questions, or contact us via Live Chat below.
Suns out, buns out!