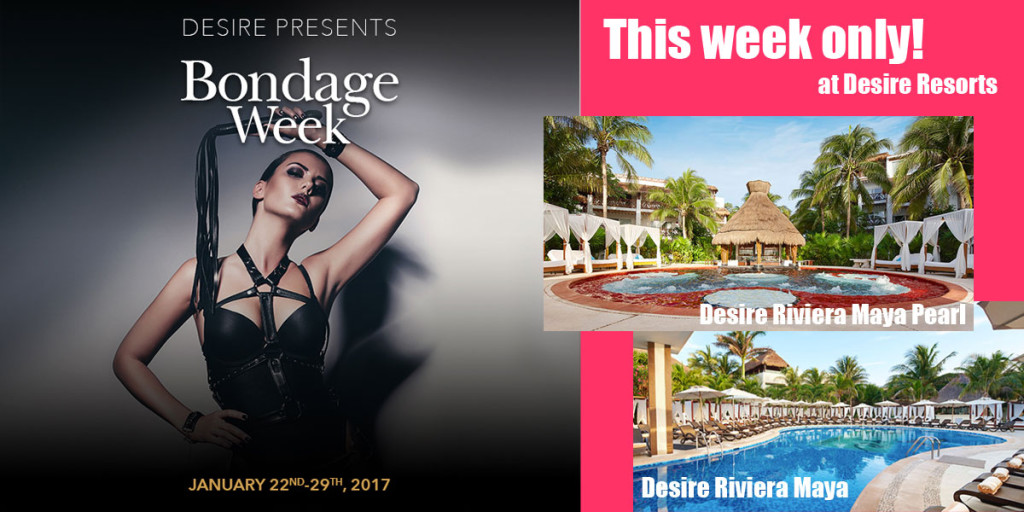 January 22nd – 29th, 2017 is Bondage Week at Desire Resorts
BDSM is about trust. When trust trumps the possibility of harm, the result can feel incredibly intimate and erotic. Fans call it the most loving, nurturing and intimate form of human contact and play.
Throughout your stay, experience a series of intimate activities, workshops and events, tailored specifically for couples, to enhance your relationship and sex, no matter how you play. Remember: A hard spank, a soft touch, each a little reminder that without pain we would not know the ecstasy of pleasure.
During January only you will be able to book as follows:
► Single room for 1 lady
► Double room for couples: Lady & gentleman -or- 2 ladies
► Triple room: 2 ladies and 1 gentleman -or- 3 ladies
Interested in this event? Request a Quote or Book Your Own